How do you negotiate a wedding photographer?
Weddings are expensive, we get that! And it's totally understandable that you would want to try and save money where you can. There are many blog posts out there that will tell you that an area you can save is with photography by trying to negotiate pricing with your wedding photographer. Honestly, our question is, why is photography deemed the best vendor to try and haggle with? Wedding venues, caterers, coordinators, etc. all have their set prices. Why would you expect to negotiate pricing with your wedding photographer?
Photography is one of the most important things you'll pay for a wedding. Maybe we're being biased, but we don't think so! After the wedding day is over, the only thing left to remember your day are the images. Wouldn't you want the best you can pay for? Trying to negotiate pricing with your wedding photographer (like many other business owners) can be quite offensive to them.
Asking for discounts can be offensive.
Why is it offensive to ask for a discount? It's offensive because running a business costs money and photographers value their art and time. By asking for a discount, you are essentially devaluing them. The message that many photographers hear when they are asked for a discount is. "I love your work! I want everything you have to offer. But I don't think you or your time is worth the price you are asking".
Why are wedding photographers priced the way they are?
You may see a quote and think that that number is really high. That the photographer can afford to drop their price for you. But the reality is that many photographers have worked set their rate. These are based on the cost of doing business and what they need to pay themselves.
So what does that mean exactly? Well, that number that you are being quoted is not how much the photographer is pocketing. At least 30% of that will go straight to taxes, next the photographer has to cover his/her business expenses. Some will be put back into the business and the rest will be what the photographer takes home. That means that 40-50% of the quoted amount, the photographer will never actually see.
Without knowing what all goes into photography, it is also easy to think that you are just paying for the hours that your photographer will be at your wedding. But, please realize that a lot of work goes into serving you before and after your wedding day too. That quoted amount pays for your photographers time when he/she communicates/meets with you before the wedding, preps to capture your photo wish list before the wedding, and all the hours it takes to edit your images and get it to you. Most wedding photographers aren't trying to rip you off, they are simply trying to earn a liveable wage based on the time they are committing to serving you and preserving your memories.
We know you don't mean harm.
All that to say, if you love a photographer's work, please think twice before flippantly trying to negotiate pricing with your wedding photographer. Wedding photographers are small business owners. We're not like car dealerships that upcharge, knowing that haggling will be involved. Neither you nor your photographer wants to start your relationship off with offense or awkwardness. As photographers, we want to be able to wholly serve you and capture your memories. Feeling like their art and time isn't fully appreciated only puts a sour taste in their mouth and dampens the joy they feel about serving you.
Negotiate with wedding photographer:
Book multiple sessions/prints: if you want to have a better price, first of all, you should book more than one session/prints with the same photographer. It's like buying things. You cannot ask for a better price if you buy only one item.
Book early in advance (1 year to 6 months in advance). Many photographers, including us, usually have special offers for early booking. Book as soon as you can after you do proper research. This also helps you lock the photographer's current pricing.
These are things that I could have told her, but I didn't since she already set the date. But if you haven't, these things are worth considering:
Have your wedding in the slow season. It depends on where you live. In Northern California, it is from November to April. Having your wedding in those months gives you a reason to negotiate with the photographers.
Have your wedding on a weekday. If you don't want an off-season wedding because of the weather, the available flower, etc., having your wedding on a weekday can save you a lot too.
Those two things above can save you not only on photography but also on the venue, catering, makeup, etc. So, do a research and see how much it can save in your particular area.

What you shouldn't do:
Don't tell a photographer "The other photographer gives such and such for the same price." or "They give me the same coverage for such amount." In retail, you can easily ask for a price match with the same item because it is comparable. But in fields like this, there is no straight comparison, and it can be a huge turn off to negotiate with wedding photographer.
Remember:
Even if budget is not an issue for you, you should ask too. A saving here and there can be a spending for something else, maybe an extra album for your parents, a live band for the reception, or bigger gifts for your wedding party.
Even if budget is an important factor, your decision shouldn't be merely based on discount. You decide to contact a photographer because of his/her style, not because of his/her willingness to discount. Try to allocate budget for other things and see if you can work it out. In the end, this is your one-time investment, and the photos are the only visual things that can tell you exactly how your wedding was 30 years ago.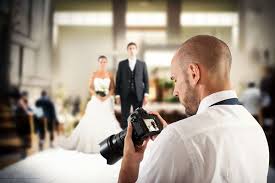 When you really want to work with a wedding vendor, but their packages will stretch the budget too far, you have three options:
Don't say anything and go elsewhere
Subsequently leaving your vendors scratching their head why you fell off the face of the earth with nary a word…leaving them wondering "Was it something I said?".
Ask for a discount
Certainly an available tactic, but assuming you're talking to seasoned professionals who run a successful business and therefore know their costs and their value, it's unlikely to be successful as a standalone strategy.
Negotiate
Not the icky used-car salesmen type: Quite the contrary. When broken down to its basic principles, "negotiation" simply means to have a discussion about what each person wants, and toss ideas around until something sticks.
Sadly, negotiation is not a skill that many of us are taught, so when it comes to your wedding, most people are not well-equipped to do it effectively.
But, you will find that most wedding professionals welcome your input and request for alternative options!
A Few Key Things to Remember
Before we get started, I want to touch on a few concepts that I think are important to remember, for I think many people wrongly assume that negotiating means demanding what you want and not taking "no" for an answer.
First – Vendors Want Your Wedding
It might sound silly to state this, but you have to remember that wedding vendors WANT weddings.
Don't assume that just because you're going to ask for a modification or have a special circumstance, that they will automatically not be interested in working with you. Give them the opportunity to serve you.
Second – Wedding Professionals are People
As service-based businesses, most wedding vendors are their business, and their business is them. A hard nosed approach might work when negotiating with a mega corporation, but when the person on the other side of the table is the one who will be the one providing the service, a bit of acknowledgement for their time and talents goes a long way!
Know What You're Negotiating For
While price is an obvious point of discussion, it is not the only thing there is to negotiate. So, what exactly is your sticking point?
Terms
"I am not comfortable with this policy"
Turnaround
"I would like it done faster"
Timing
"I want to start earlier; I want to start later"
Products Included
"I'd rather have this than that"
Availability
"I want you on a specific date"
Shipping / Delivery
"I want it included; I want a specific delivery method; I need it overnighted"
Processed with VSCO with fp8 preset
Total Price
"I can only spend X"
Allocation of Budget
"I'd rather put money toward X"
Quantity or Size
"It's too big or not big enough; it's too many or too few"
Features Available
"I wish it did X"
Staffing
"That's not enough to handle our needs; that's too many to manage"
Access / Special Treatment
"I want pictures/my ceremony/to get ready in this VIP spot"