Find a Videographer: Questions to Ask Potential Wedding Videographers
You want to make sure your wedding day is captured perfectly. When you start the process to find a videographer for your wedding, ask these questions.
ARE YOU AVAILABLE FOR OUR WEDDING DATE?
This may seem like an obvious question, but it's the first thing you should ask a potential videographer. Popular wedding videographers are booked months ahead of time.
Start looking for a videographer early in your planning process. Once you set your date it's a good time to begin your search. Especially if you have a particular videographer you really want to work with.
WHAT EXPERIENCE DO YOUR HAVE IN WEDDING VIDEOGRAPHY?
Experience is an undeniable quality you look for in your wedding videographer. Weddings are large, intricate events that fly by in a flash. You need a videographer that knows how to perfectly capture this hectic, incredible day.
Ask your potential videographers how much experience they have filming weddings or other large, live events. Videographers with wedding experience will know the ins and outs of capturing your day in all its glory.
HOW WOULD YOU DESCRIBE YOUR VIDEOGRAPHY STYLE?
Every videographer is an artist with their own distinctive style of filmmaking. You want to make sure that you hire a videographer that matches your personal style and preferences. Take a look at their online portfolio and see if they have videos that match the vibe you're trying to capture on your big day.
There are several trends in wedding videography that can help you narrow down potential videographers by style.
Cinematic Videography
This style of videography uses angles, filters, and transitions inspired by feature film making.
This style is less concerned with linear storytelling, and more focused on capturing the overall feeling of your day. This style employs plenty of aerial shots captured with drones, slow motion, and voice-overs.
Storytelling Videography
Another popular style is storytelling videography. This style focuses on capturing the entire story of your special day and the love that brought you there.
This style prioritizes intimate moments over aesthetics. Storytelling videography also uses a lot of the same camera angles and filters as cinematic videography. Storytelling style relies heavily on voice-overs and music to tell the story of the couple on their special day.
Documentary Style
Documentary style wedding videos are less polished than cinematic style ones. However, this creates a more authentic and unstaged final product.
Videographers who specialize in this style of filmmaking seek to capture a special event as it happened. They don't use any staged footage or shots. Instead, they rely on the magic of your wedding day to organically create beautiful moments.
Many documentary wedding videographers also employ certain storytelling aspects as well. However, whatever voice overs they use will come from unscripted moments at the wedding.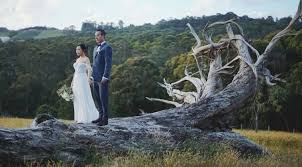 When Will I Get My Final Video?
Timing is everything. The hardest critique a wedding videographer receives is how long it takes them to get your video to you. The most enjoyable part of wedding videography is getting to spend the entire day with a couple; being creative, having fun and getting those amazing moments on camera! The most tedious part of the job is editing; it is a hard and long process and there is no easy way around that
What If I Don't Like My Video?
The horror stories are out there! Ask around and you will hear from brides who were not happy with how their wedding video was edited and how the videographer was no longer reachable to help with any changes. Ideally, this will not happen to you, but never negate the possibility. Your videographer should always be available to you. It's amazing how easy they are to reach when you want to pay them, but when you need a few changes, they are on an extended vacation to Bermuda!
What Is Your Emergency Plan If You Can't Be At My Wedding?
Crazy things can happen and an experienced videographer knows this! A seasoned professional will have a backup plan in place in case they have an emergency and can't be at your wedding. Have them outline this plan to you. Ask them if you will receive a refund if the unfortunate should happen.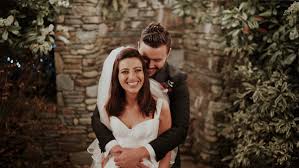 What does your package include?
Obviously you'll need to ask your potential videographer for packages and prices – go for the best you can afford on your budget. But do set aside a decent budget for video, because besides the photos, it is the only thing you will have to remember and commemorate this massive day. When enquiring about price, be sure to ask what exactly is and isn't included in the package and what the videographers terms are. For example, how long will the final cut be? What music will be included (and who will choose it)? How long will it take for the video to be edited? (Bear in mind that the editing process is extremely time-consuming. It can take an experienced videographer anything from 45-80 hours to complete a wedding video and that is usually before final checks and re-editing begin.)
Do you know or have you ever worked with my photographer before?
Make sure you match your videographer and photographer well. For example, if your photographer uses a lot of flash it can really ruin a natural-style video. While it's not absolutely necessary that they've worked together before, a prior relationship is helpful, or at least ask them to co-ordinate ahead of time how things will work on the day with both parties, so that you get the best photos and video possible.
Who will be shooting my wedding?
Ask for the name and details of the videographer who will actually be shooting your wedding day and be sure to make a call or organise a meeting or Skype session to get to know them a bit better beforehand, so everyone is comfortable and knows what to expect on the big day.
BONUS TIP
DO ask your guests not to film or take photos! This is your day, and you have paid a lot for professional photos/video. Having guests in the way with their cameras or phones out looks terrible on film and can make the professionals' job really difficult. Remember: they came to attend your wedding, not document it!
Things you can't forget to ask your wedding videographer
If you're getting married soon and have video on the mind, that's great! Wedding videographers are fantastic because they have the ability to capture your wedding in a whole different way than your photographer will. It adds an entirely new element to documenting your big day.
Let's assume you've already done your research and found a wedding videographer whose work and style you love, and who has glowing reviews. Even after that (which is in itself quite a bit of work), there are still some things that you will need to discuss with him or her in order to ensure you'll be happy with both their part in the wedding day and the delivered product.
Here's what you should discuss with your chosen wedding videographer before making the decision to book them.
Highlight Or Feature
Typically, wedding videographers will offer couples either a "highlight film" or a "feature film". It's very, very important to understand the difference between these two options.
A highlight wedding film is just what it sounds like: a little video of the highlights of your wedding and reception. These are typically around five minutes long, and these are the types of videos that you'll post to social media or email your family members. This video will only include snippets of the day, and not full segments, such as the vows or the entire first dance.
A wedding feature is usually around 20-30 minutes, and is more in-depth. This is the film that you'll watch on anniversaries, with your parents, with your kids, etc. This documents more, and often includes the entire wedding ceremony.
Be sure to make a decision on which of these two types of wedding films you prefer and discuss this with your wedding videographer so that you're on the same page.
Obtrusiveness
No matter how great your wedding videographer's work may be, you don't want him or her to get in the way of your guests (or you) and ruin the experience. Some videographers are completely unaware of how obtrusive they are.
You want someone who knows how to stay out of the photographer's way, who won't be thisclose to the guests, and who is almost hidden.
Professionals tend to capture the more intimate, quiet moments (such as getting ready before the ceremony) close up, and then will change their lenses later to capture moments from farther away, such as the dancing during the reception.
A good wedding videographer knows to keep their equipment hidden (no tripods in the hallway!), not be distracting, and to be as unseen as possible. Make sure to ask the person you're considering how they maneuver.
The Music
Music is something that many couples completely do not discuss with their wedding videographer, and then they regret it when they see their video. After all, music can make or break a film.
If you have certain music in mind for your wedding video (and many couples do), ask the wedding videographer if he or she will allow you to use it. If they say no, well, that's very weird and you should think about finding someone else.
If you don't have a preference, be sure to ask them what music they will probably use. If you don't like it, that is very important. Ask if they have music you can choose from, or what their process for selection is.
Whatever needs to happen in order for you to know what music will be used, make sure it happens before the wedding videographer edit the video. Otherwise you may be unhappy with the vibe of the film.
Delivery Date
Sometimes great work takes time, but you don't want to be waiting for your wedding video for six months. It can take especially long if you're getting married during wedding season (late spring through early fall).
Be sure to discuss with your wedding videographer what their typical turnaround time is, and make sure you're comfortable with their answer.