Beginner's guide to managing a remodel
Browsing photos and ideas can be a fun part of creating your dream room. But making your designs a reality also takes smart planning and organization. Project management is an essential part of home remodeling, and there's nothing like the feeling of implementing a plan to create something new and beautiful. These tips can help you achieve your desired results.
Become a list writer
Making lists is key when it comes to project management. It's the only way to properly organize your thoughts and prevent any details from being forgotten. The most important list is your scope of work, or specifications, document. This is basically a detailed list of everything to be done, from start to finish. If you're dealing with one main builder who's organizing all the work, then you'll need to make sure he or she gets a copy, so the goals are clear and all the information is provided.
Make sure you're all on the same page
If you're coordinating separate subcontractors (cabinetmaker, plumber, electrician), then it would be worth indicating who's responsible for each task. Give a complete copy of the specifications to all of them, so they're all aware of what everyone is doing. Discuss the specifications with your subcontractors since they may be able to provide help and advice. A schedule is also useful, so you can keep track of progress and everyone knows who's going to be on-site on which day.
Break into subsections
In addition to your main specifications, it's a good idea to have sublists for each separate element of your design. For example, your main specifications may say "install 6 x recessed LED downlights in ceiling," but your lighting specifications will detail where they are to be positioned, the type of bulb, the hardware finish and so on. The more information you provide, the more accurate your quote should be and the less likely it will be for mistakes or misunderstandings to occur. It will also minimize any unexpected costs.
Stand by for decisions
Your builder will present many questions and decisions to you along the way. Which tiles do you want on the walls? Where do you want these wall lights? What color do you want on the baseboards? Your best bet will be to try to pre-empt as many of these decisions as possible and have the answers ready or, even better, provide the information in advance. Making these decisions under pressure can lead to impulse moves you may regret later. However, taking too long could hold up the project, costing you time, money and the patience of your builder. No one wants an unhappy builder.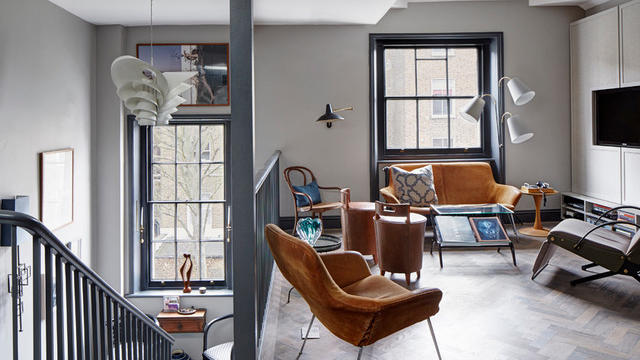 The Ultimate Step-By-Step Guide to Renovating a House – where to start
You're undoubtedly about to take on one of the most transformational projects in your lifetime. Renovation planning is up there with planning a wedding, or starting a family. It doesn't come without its stresses but you'll never regret it and you'll build memories (and a home) for a lifetime.
Well, not the wedding part (we're one of those couples who has been engaged for 5+ years!) No, we bought a disgusting, dated 1930s fixer upper and renovated it to be our perfect, Modern Country inspired home.
Renovating a house step by step
Back when we first started out in the world of interiors and home renovations, one thing we wish we found was a step-by-step renovation guide to explain how a renovation typically evolved. There was just no support for renovators out there at the time, which is why we've created everything you need to smoothly renovate a house right here on this website.
Having a timeline, step by step to renovating a house is something the renovators we work with get such huge clarity from. It helps them to understand what's required, how long it might take, and it's useful for costing up projects.
You might be at different stages to others so we've split this timeline of a renovation up 4 phases:
Phase 1: Considering a renovation – you might be looking for a property to renovate currently, assessing options
Phase 2: Purchasing a renovation – you might have an accepted offer on a property, starting to plan your home renovation
Phase 3: Planning a renovation – you might already have the keys to your home renovation, either living there or not, and you're planning which order to do work in
Phase 4: Renovating – maybe you've got contractors and builders already working on areas of your home renovation and you're keen to clarify the order of events
No matter what stage you're at, the first thing we must tell you is – no home renovation is the same. Houses and projects are all different, so with this, timelines will vary. But there is an 'ideal' or 'typical' step by step to planning a renovation which we'll share below.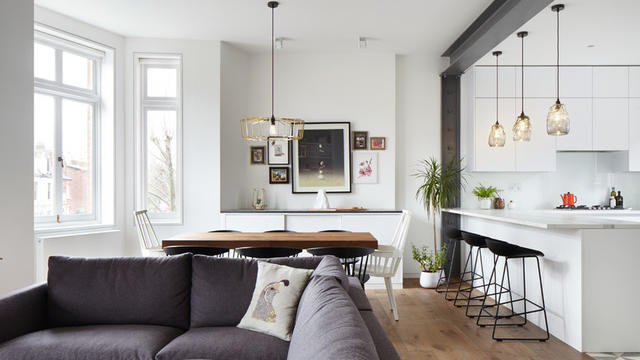 What You Need to Know About Bathroom Renovations?
Remodelling your bathroom can be a lot of fun if you know what you're doing. If you're going all out with a complete renovation, you'll need some expert help. Even if you have some DIY skills, bathroom renovations are not to be taken lightly. They require a great deal of planning. Everything from budget to plumbing needs to be considered. Before you pick out that new bathtub or shiny floor tiles, you should make a checklist of everything that you need.
Here are some ideas on how to prepare:
Set a budget. It shouldn't be too specific, however, since there may be expenses that you haven't thought about it. Have a general idea of what you will be able to afford. Some of the money should go toward labour and some of it should go toward materials, fixtures, and extras. If you are on a tight budget, consider refinishing existing items instead of outright replacing them.
Prepare for hidden problems – especially if you are planning a major renovation. Depending on factors such as the age of the bathroom and how well it was built, there might be some structural deficiencies, vented plumbing problems, rusting tub surrounds, old corroded plumbing, etc. Look for signs of water damage. Moisture related problems can be taken care of with a proper ventilation system.
Consider size and take measurements. The bathroom is typically one of – if not the – smallest rooms in a house. You must take measurements over and over again to ensure accuracy. It's also important to know the exact specifications and location of existing wiring and plumbing pipes. If budget is a concern, try to keep the load-bearing walls where they are so that the plumbing and electrical lines won't need to be rerouted.
When you have the layout prepared, you can FINALLY think about the design. Look at pictures of bathrooms you like and ask your interior designer for some recommendations. Ideally, use the same finish throughout the bathroom for consistency. There are many finishes for the faucet and hardware, such as shower heads and drawer pulls: brushed nickel, stainless steel, copper, chrome, matte black, aged bronze, oil-brushed bronze, white, etc.
Look over the layout carefully and select a bathtub that will fit to the exact measurements. Factors to consider include size, material and colour, design, and how much room is available. Since it'll be around for years and years to come, be sure to go with a tub that you really like. It should be really comfortable. If you want a heavy tub, make sure the floor underneath is strong enough to support it. The water heater should be able to generate enough hot water to fill it. Also, keep in mind that not all bathtubs allow for shower installation.
The floor should have a non-skid surface and be stain-resistant and moisture-proof. It should be durable enough to withstand a lot of traffic. Ceramic tile is the preferred choice of many designers. Vinyl is a great choice if you have kids, as it is highly resistant to moisture and durable enough to stand heavy use. If you want to go with vinyl, select textured varieties that provide good traction.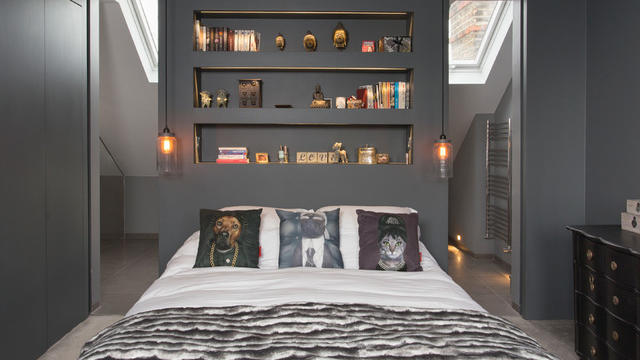 What Should I Include on My Bathroom Renovation Checklist?
A remodelled bathroom can make a huge difference in terms of the comfort and functionality of a home. If you are ready to upgrade your bathroom, understand that this is a very involved project, but the end results are certainly very worthwhile. You can reduce the hassle and complications by following a bathroom renovation checklist.
Budget
Before you start to make any plans or purchases, you must first determine what you are willing to spend total for your bathroom renovation. As you begin to choose specific design elements, this amount can be divided to cover the different features. Leave cushion amount left over to cover unexpected expenses that can and likely will arise.
Design
Next, it is time for the fun part. You can start to envision and create your design for your finished bathroom. Take the measurements of the room and determine what your room can accommodate in terms of a tub, shower, cabinetry, and other design elements that are important to you. These plans may change, of course, as you factor in your budget.
Materials
Next, it is time to choose your materials. Be sure to choose materials that will not only fit your design and budget, but will also be able to withstand moisture with minimal maintenance. Don't forget to account for fundamental building materials, such as drywall, caulk, and other necessities.
Fixtures
Even the smallest details can have a major impact on the overall look of your bathroom. You can create a cohesive look by coordinating all of your fixtures. Tie the room together by choosing matching lighting fixtures, towel racks, cabinet hardware, and faucets.
What Questions Should I Ask When Looking for a Home Renovation Contractor?
Hiring a home renovation contractor is not a decision that can be taken lightly. This individual is responsible for transforming your home and allocating your renovation budget wisely.
What Is Your Experience?
Find out more than just how many years the company has been in business. Ask about any specialties and areas of focus the organization has and ask to see a portfolio of finished work. If you are considering a whole-house renovation, a contractor that has primarily only completed minor repairs is not likely the best choice, even if they have been working for decades
What Guarantees Do You Provide?
In addition to asking your contractor if they are licensed and insured, find out if they offer any additional protections, such as warranties or guarantees. Some contractors will warranty their work for a set amount of time after the project is completed and/or provide extended warranties at an additional cost.
Who Will Be On-Site Completing the Work?
An experienced home renovation contractor that has an impressive portfolio does you little good if inexperienced crews arrive to complete your project. Ask your contractor to tell you the specific people who will be completing each element of your project. If they do subcontract elements of the project, you need to know about these work crews.
Can You Provide a Proposed Timeline?
Ask potential contractors to make you a rough outline of how and when they would complete your project. Some contractors may not be willing to provide this much information before being awarded the job, but many will be willing to earn your confidence by delivering a rough estimate of the schedule that would be followed, allowing you to know what you can expect.